The above-stated title is the title of my writing at the urban mama.
Here is the content in Indonesian without any editing:
Beberapa hari lalu saya membaca pengalaman seorang ibu yang putrinya cacat karena diinfus. Putrinya masih sangat kecil dan tangan kanannya melepuh berat karena injeksi infus. Miris sekali membacanya. Pada masa penyembuhan, kelingking kanan justru lepas. Saat ini keempat jari lainnya sedang diterapi karena susah digerakkan. Sedih ya?
Penderitaan si putri kecil tadi ternyata berawal dari demam dan muntah. Sang ibu panik karena dengan diberikan obat antimuntah yang diresepkan oleh dokter, muntah justru tambah hebat. Takut terjadi dehidrasi, Ibu membawa putrinya ke dokter dan akhirnya pengobatan justru berakhir dengan pemberian infus.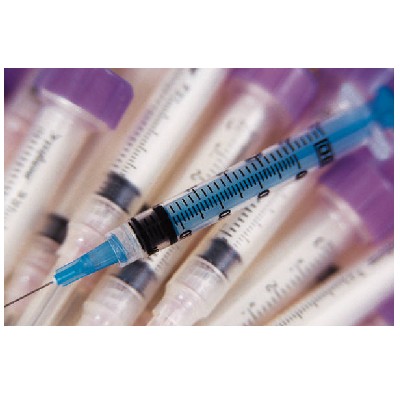 Membaca pengalaman ibu tersebut dan berita-berita lain yang menyoal kasus malpraktik di Indonesia, saya kembali tersadar tentang masih kurangnya kesadaran kita untuk menjadi pasien yang cerdas. Sebagian besar  masyarakat Indonesia masih menganggap dokter dan tenaga medis sebagai 'dewa'. Akibatnya, kita sering take them for granted atau kata orang Jawa pasrah bongkokan. Zaman sekarang sudah modern dan informasi ada di mana-mana. Saya pernah mendengar 'curhat' seorang dokter dalam sebuah seminar kesehatan anak. Dia bercerita bahwa hampir semua pasien ekspatriat yang datang kepadanya bisa menjadi teman diskusi yang asik. Kenapa kok bisa? Karena mereka selalu mencari tahu terlebih dulu informasi yang diperlukan sebelum datang ke dokter. Sekarang zaman sudah semakin canggih. Bisa dikatakan bukan kita lagi yang mencari informasi, tetapi informasi lah yang mendatangi kita. Tentu saja kita bisa memanfaatkan itu. Banyak milis dan forum untuk diskusi yang bisa memfasilitasi kita untuk menjadi pasien cerdas.
Sebagai pasien cerdas kita juga harus sadar mengenai hak-hak kita sebagai pasien. Kita berhak mengetahui semua aspek yang terkait dengan penyakit yang dikeluhkan. Jadilah partner diskusi dokter yang setara. Setelah mencari tahu informasi melalui internet, buku, artikel atau sumber-sumber lain yang terpercaya, diskusikan 'temuan-temuan' kita dengan dokter. Berdiskusi lah dengan sopan karena itu merupakan modal penting agar dokter bersikap terbuka dan tidak pelit informasi. Setelah berdiskusi dengan dokter, kita tetap harus mencari tahu apakah obat yang diresepkan oleh dokter cocok dengan diagnosis yang disampaikan. Caranya? Cari tahu lewat google. Beberapa situs yang bisa dijadikan rujukan adalah Mayo Clinic, WHO, Kidshealth dan CDC. Jika masih kurang puas dengan satu dokter, kita bisa mencari opini dokter lain atau second opinion.
Menurut pendapat saya pribadi menjadi pasien cerdas bukan lagi hal yang dapat ditawar-tawar melainkan sebuah keharusan. Terlebih saat ini komersialisasi menjadi-jadi termasuk dalam dunia kedokteran. Pendapat saya buka sebuah bentuk disrespect terhadap profesi medis, melainkan sebuah ajakan agar kita aware terhadap hal yang terkait dengan hal yang sangat penting  dan mahal untuk kita yaitu menjadi sehat. Ingat! Kita adalah stakeholder atas jiwa dan raga kita. Dokter dan tenaga medis hanya membantu. So, let's start being smart patients!